For this year's NAMM Show, on display at Robkoo's booth was Wind Synthesizer R1. It was unveiled at NAMM 2022, but received multiple upgrades throughout last year. Meanwhile, a newly released software by Robkoo, Qithesizer, a powerful multi-engine synthesizer designed with wind controller in mind, also made its debut.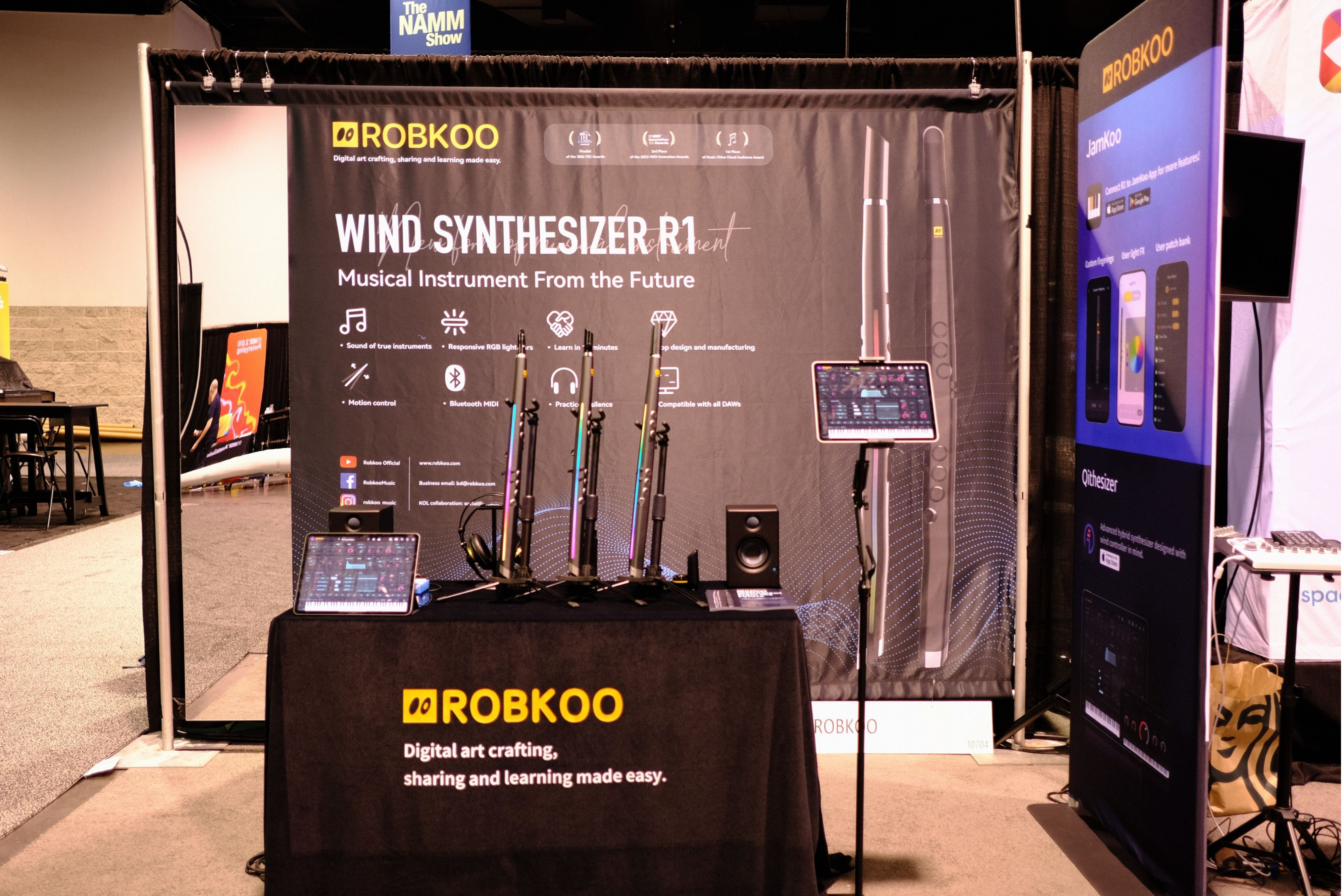 NAMM Show is the largest musical exhibition in the world. Organized by the National Association of Music Merchants (NAMM), it is industry's largest platform, uniting the global music, sound and entertainment technology communities. It is a golden opportunity for companies to network as well as to engage with fellow musical fans and gearheads. The show features a wide range of musical instruments, equipment, and accessories, along with a long-anticipated return of educational sessions and live performances this year.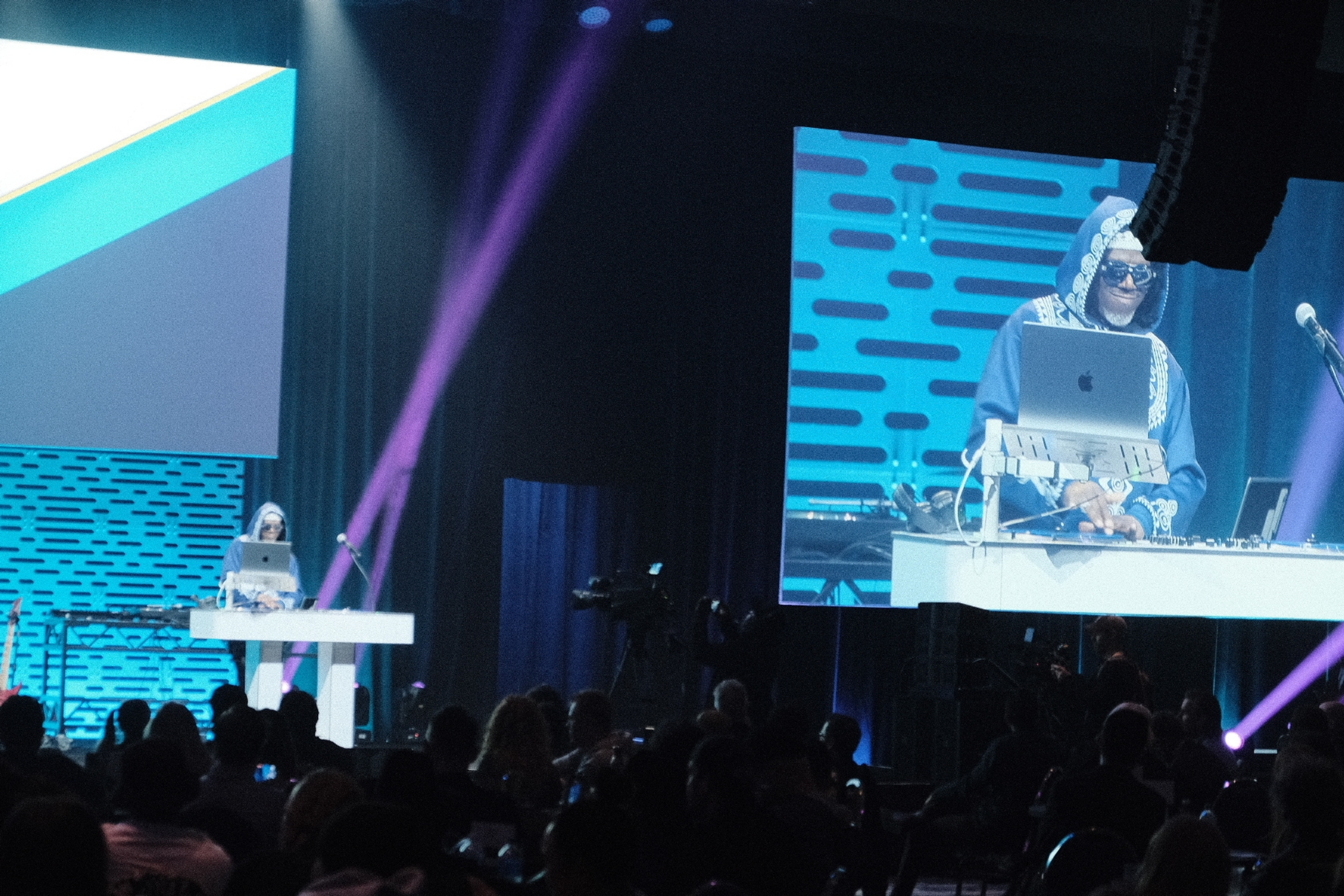 Robkoo, a company that focuses on creating innovative musical instruments and softwares, was one of the exhibitors at the show. Throughout the show, Wind Synthesizer R1 and Qithesizer garnered a lot of interest from musicians, producers, and music enthusiasts. Many were impressed by the unique sound and design of R1. Visitors were offered free tryouts with the highest hygienic standard. Among them was Eric Ragno, a performing artist for NAMM Show, renowned keyboard player and rock enthusiast who has been searching for a wind controller for ages. When stumbling upon Robkoo's booth, he was thrilled to discover Wind Synthesizer R1 that met his needs.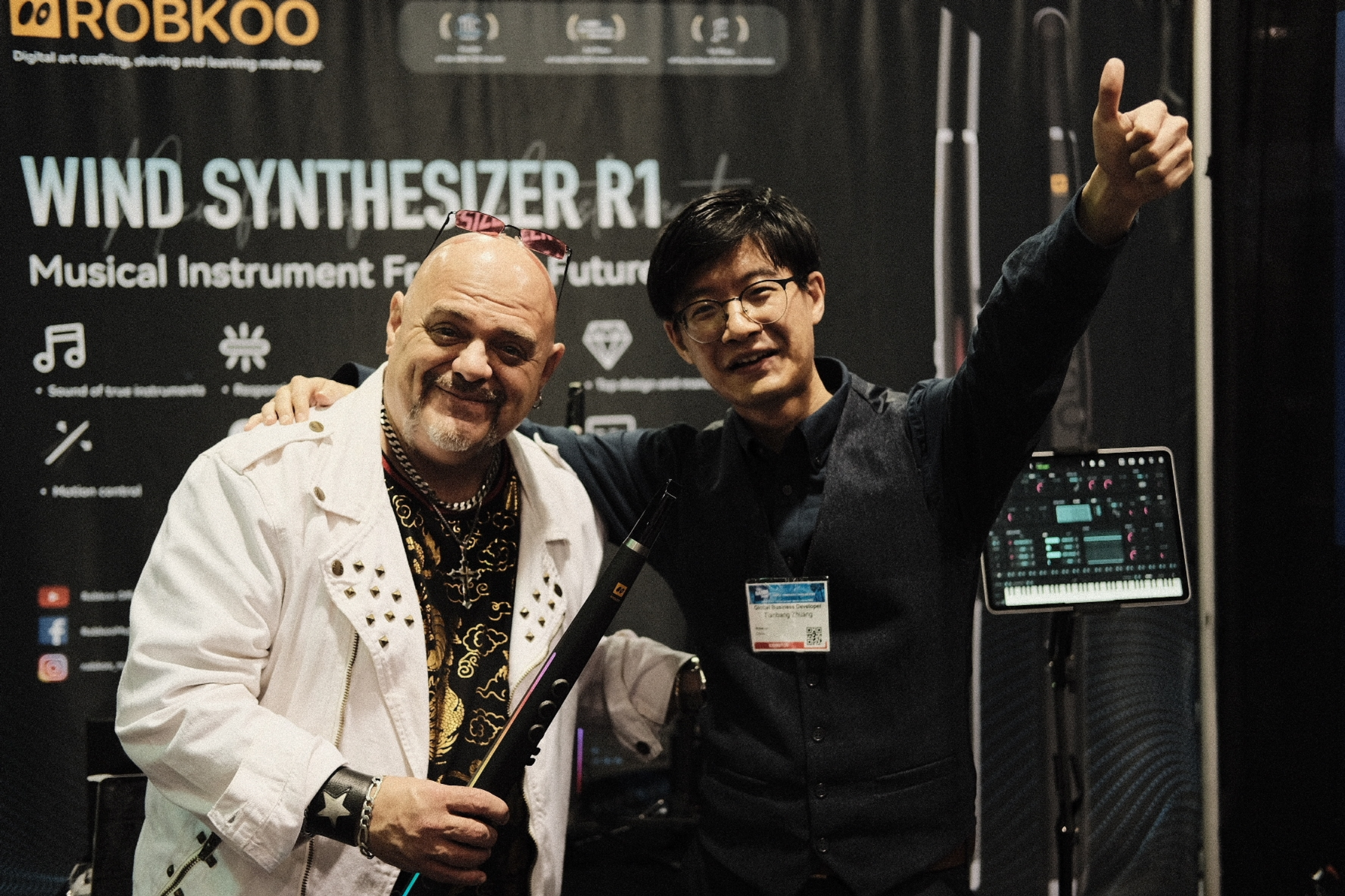 Qithesizer, on the other hand, was praised for its versatility and intuitiveness of use. It features 2 wavetable oscillators, 3 physical intrument models and a modulation matrix to expand its sound shaping capability. When connected to wind controllers, synth parameters and sounds can be manipulated in real-time with breath control. Qithesizer is now available on iPad, and Robkoo has set plans to release versions for other devices in the near future.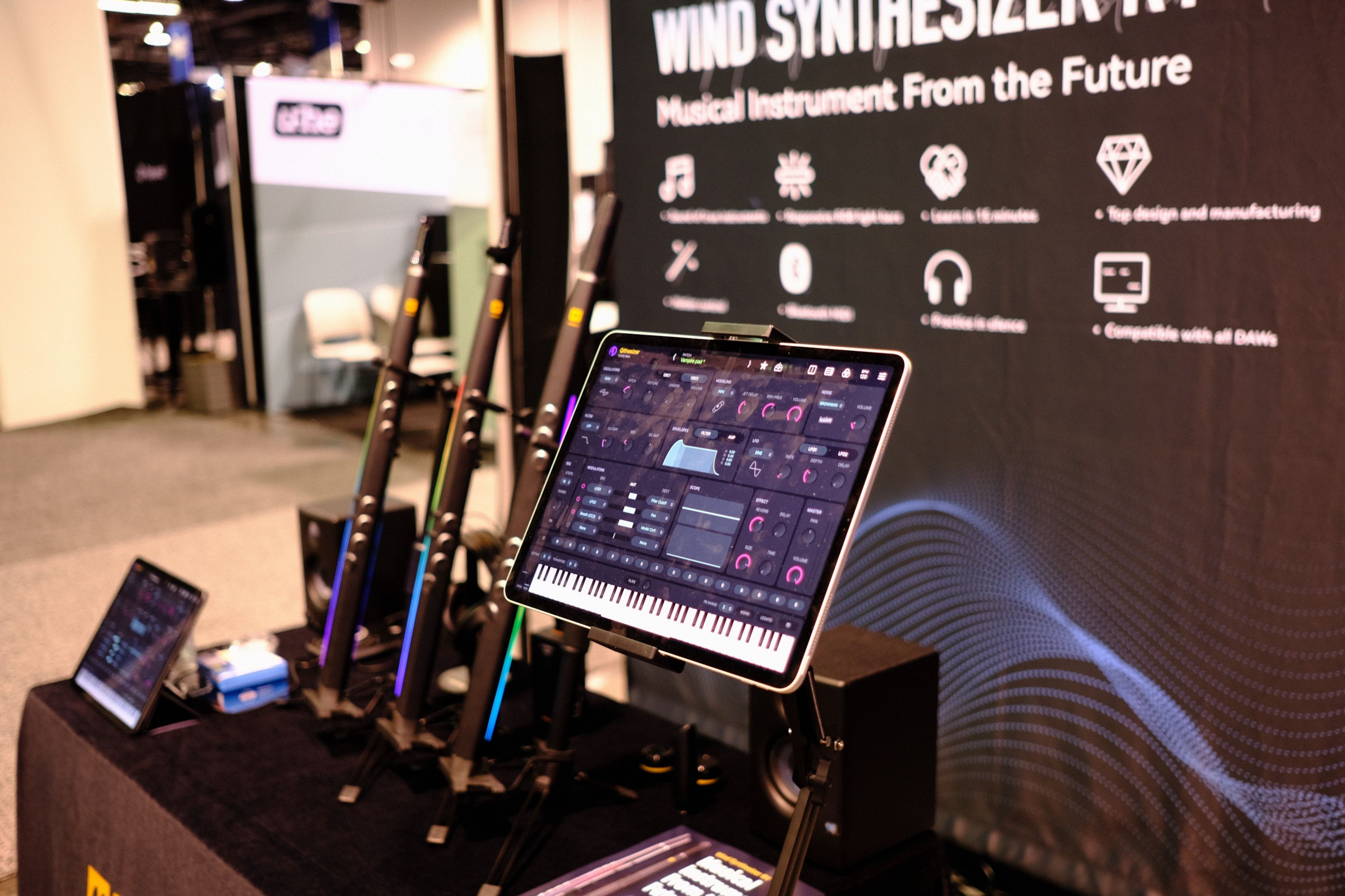 In addition to showcasing their products, Robkoo team also attended the ceremony of 38th TEC Awards. TEC Awards, one of industry's most important annual events, are bestowed annually to honor individuals, businesses, and technological advancements that go into today's sound recordings, live performances, films, video games, and other media. This year, Wind Synthesizer R1 was nominated for Outstanding Technical Achievement – Musical Instrument Hardware, which is a verification to its exceptional quality and technical ingenuity. Other companies nominated were Roland, NORD, Moog Music, and Oberhim.
To conclude, Robkoo's participation at the NAMM Show 2023 was a resounding success, with the company showcasing their latest products and innovations to great acclaim. Looking forward, we can expect to see more exciting products from Robkoo as they continue to grow and push the boundaries of what is possible in music technology.