Advanced hybrid synthesizer designed with wind controller in mind.
Qithesizer is a powerful multi-engine hybrid software synthesizer. Combining different synthesis types, virtual analog, wavetable and physical modeling in one.
Craft your own sounds
2 wavetable oscillators, 4 physical instrument models, 3 noise generators, 3 classical filters, 2 envelope generators, 2 LFOs, 4 modulation slots, 11 modulation sources, 18 modulation destinations.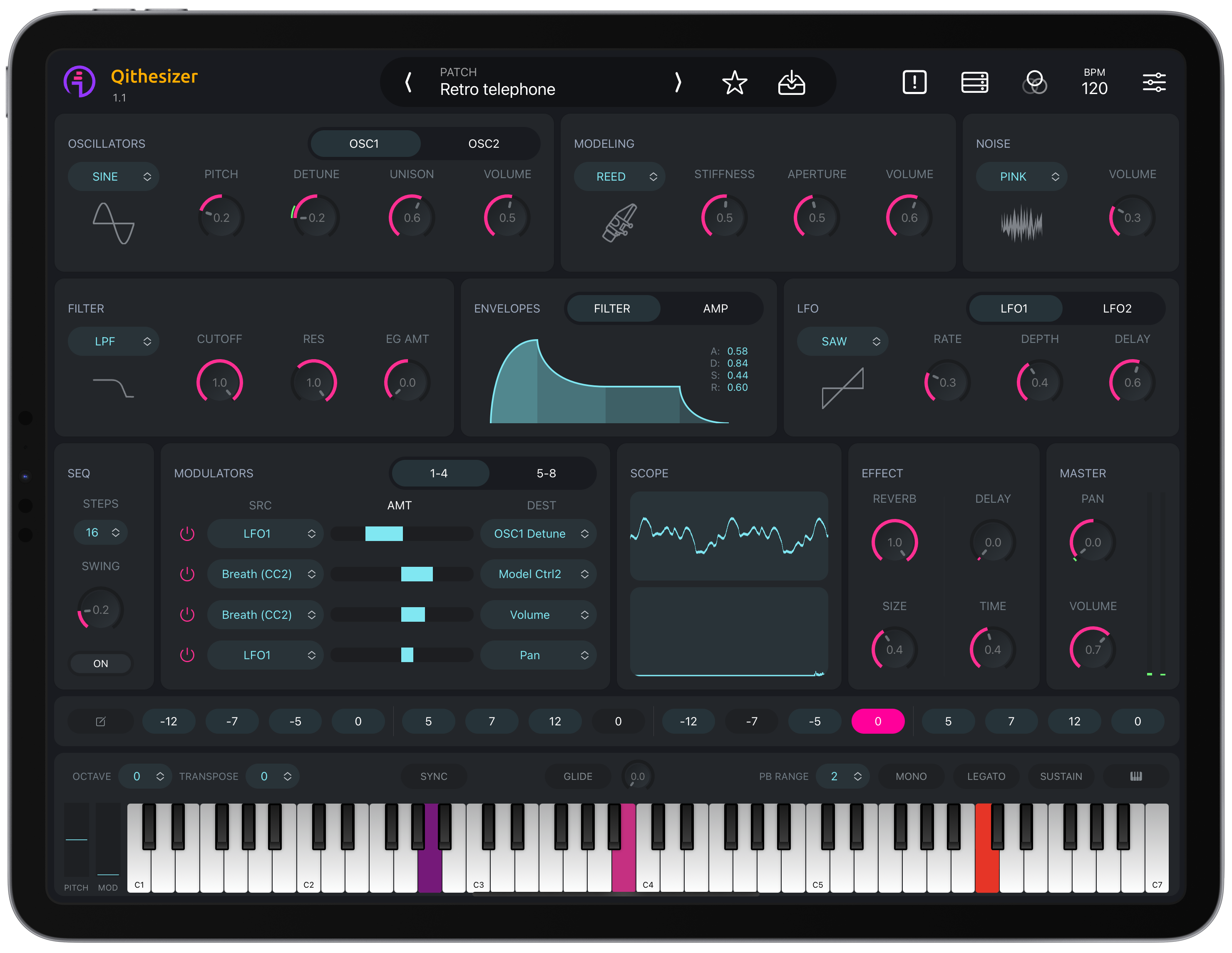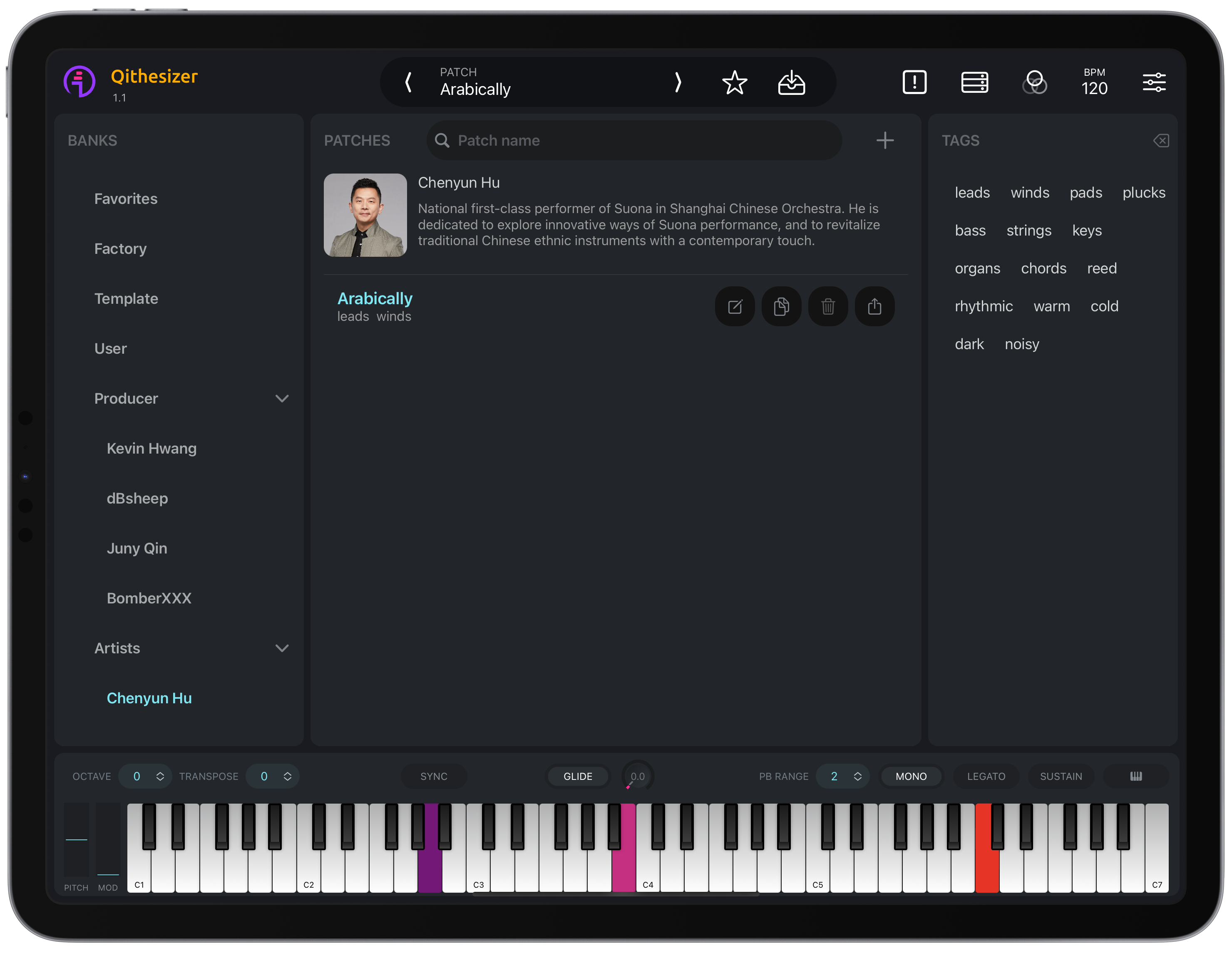 Your portable digital synth
Make sounds right away with our patch library. Play on your keyboard and other MIDI controllers. No synth knowledge required for beginners.
Real-time visualizations
Enable MIDI learn and sync all displays with your performance. What you see is what you get, play in confidence with visual feedback!