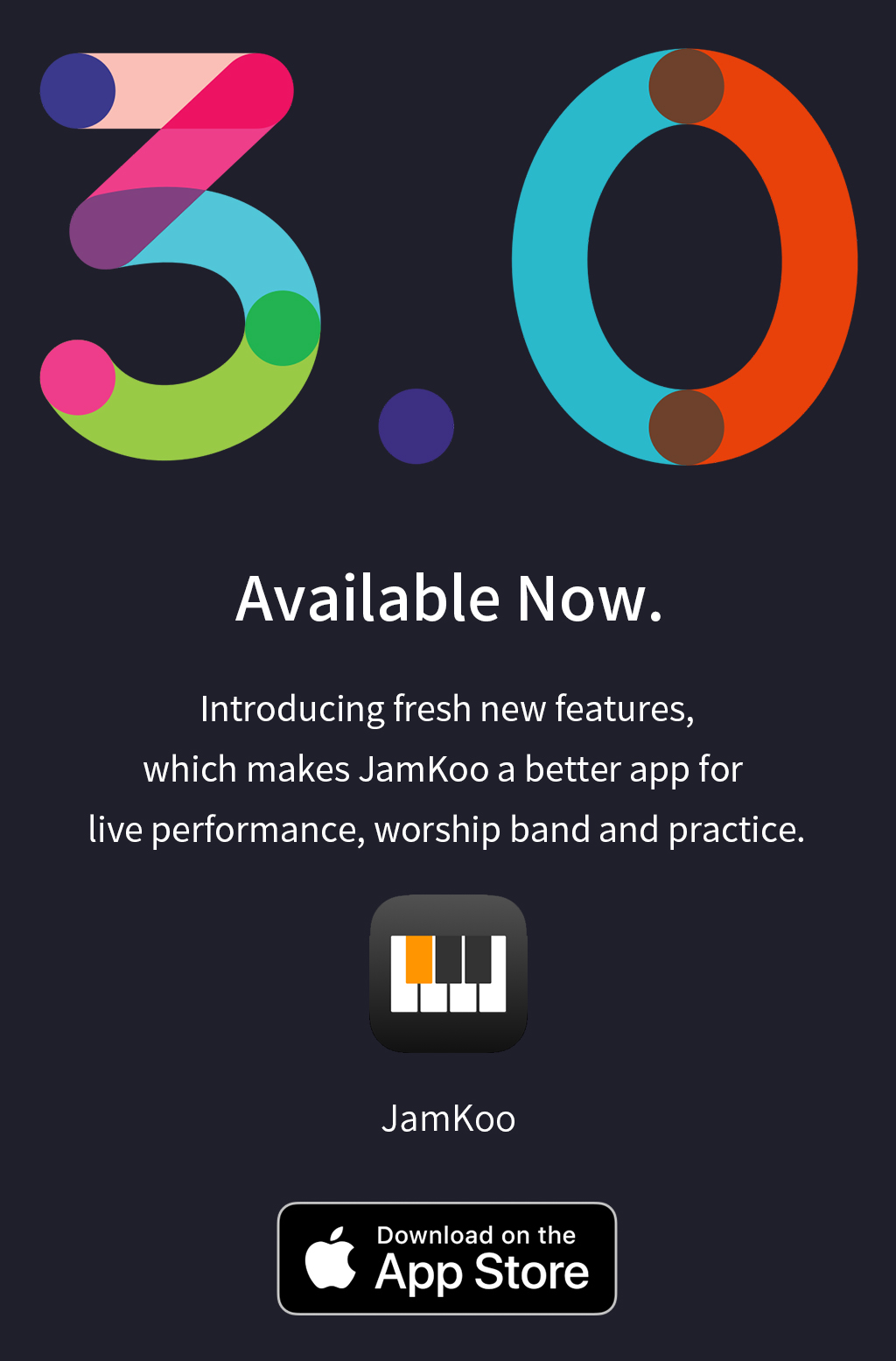 "There are way too many professional DAWs out there – People are longing for a user-friendly APP to jam EVERYWHERE."
Welcome to JamKoo. Its easy-to-use interface, and the premium Chinese Instruments by Kong Audio have made itself popular all over China (and the world, too). We believe that version 3.0 will bring musicians even more:
Brand New User Community and Academy: Get the Song OUT
One of the major updates is the brand new user community. Users are able to login and upload their jams, meanwhile listen to songs by other people, like & bookmark.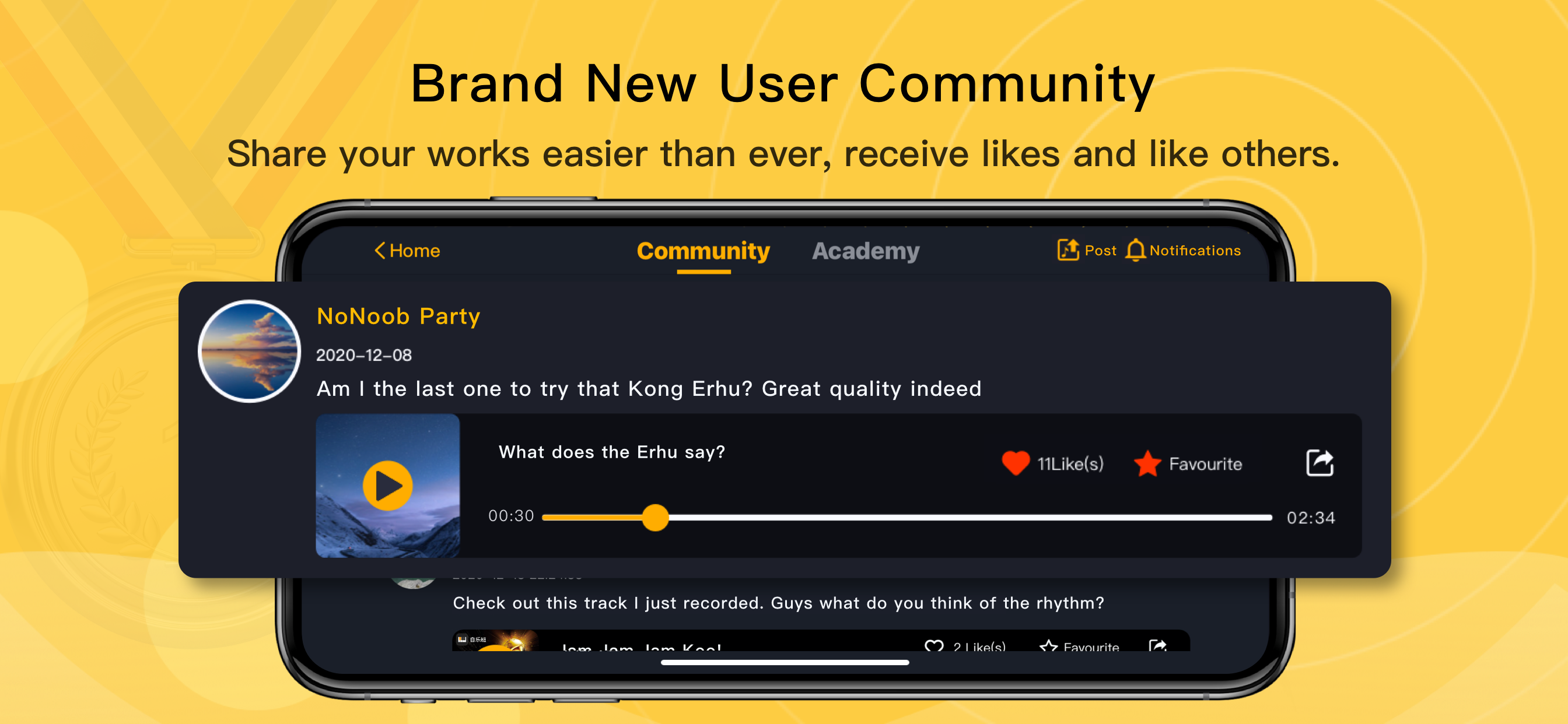 How to get the song out? Apart from sharing with the community, users can send their works to ANYWHERE. A delicate Html5 player page helps your friends on social media listen without installing JamKoo.
As users flood into the APP, we take the responsibilirty to guide. The Academy will gradually offer official toturial videos for basics & tricks.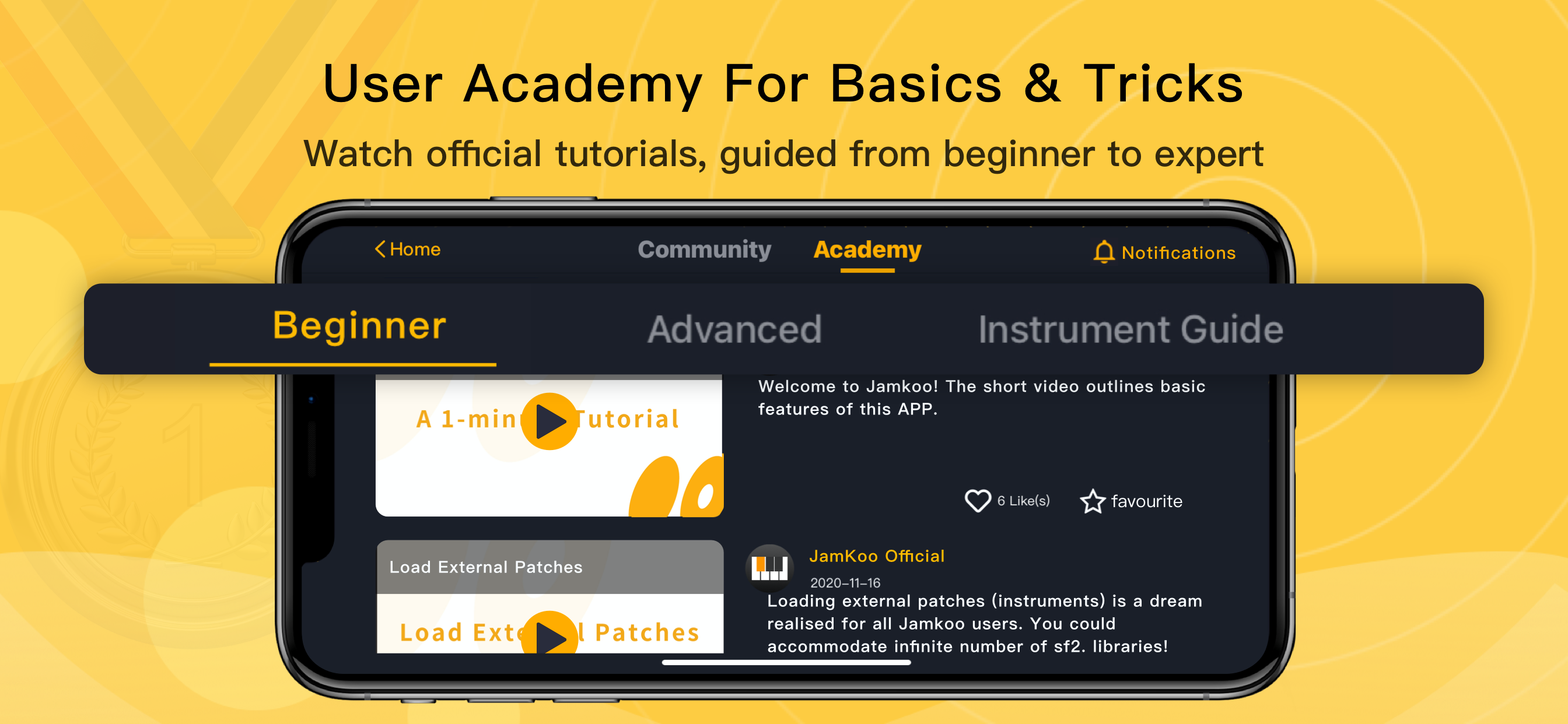 Don't forget to check out the updated user page. Your recordings, community posts, and bookmarks are gathered here.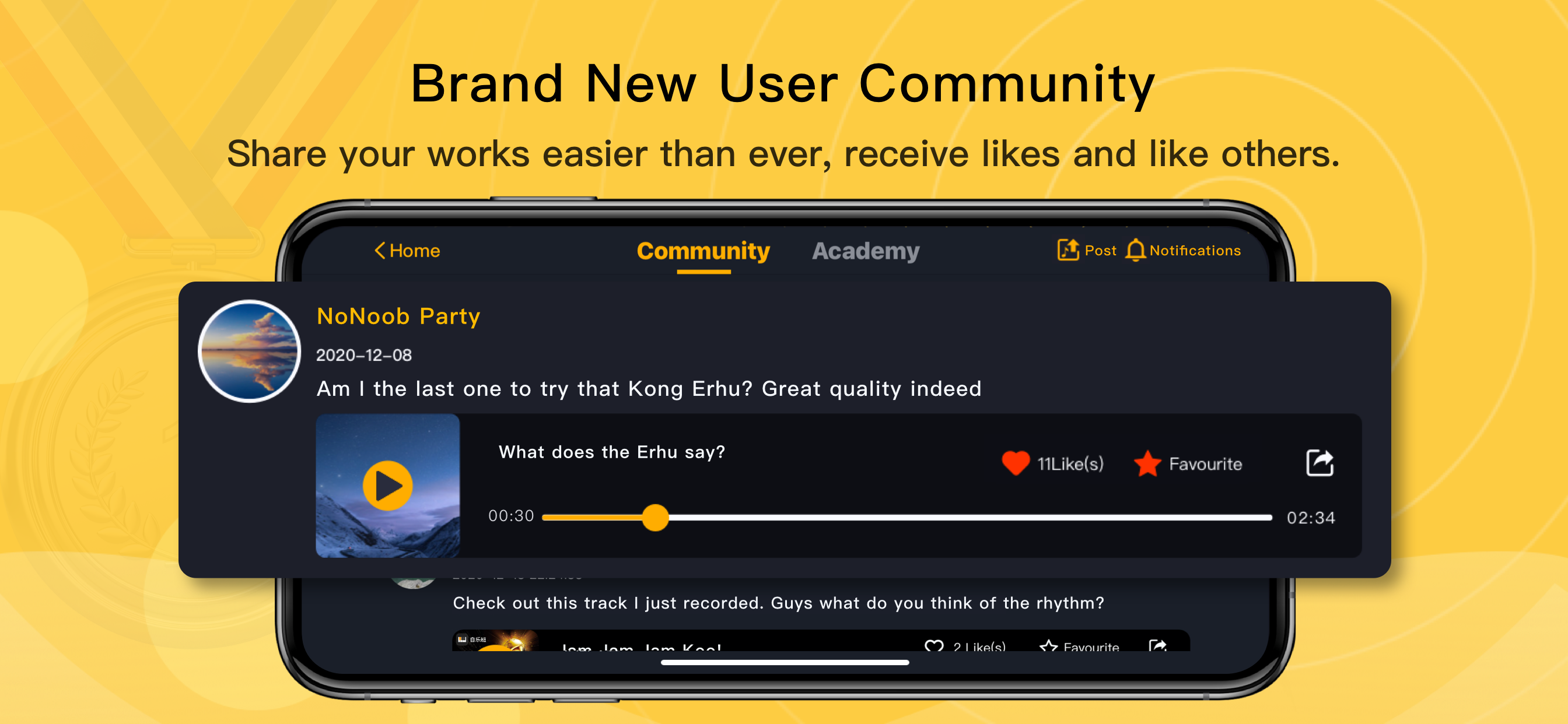 Performance Experience Upgrade: Jam Like A Pro
Performaning with JamKoo is never easier! We largely kept the user interface that people love, but added the concept of "performance set". Organise your patches (instruments), backing tracks and music scores into each set, switch with one tap. It helps a lot when user needs to practice a number of songs.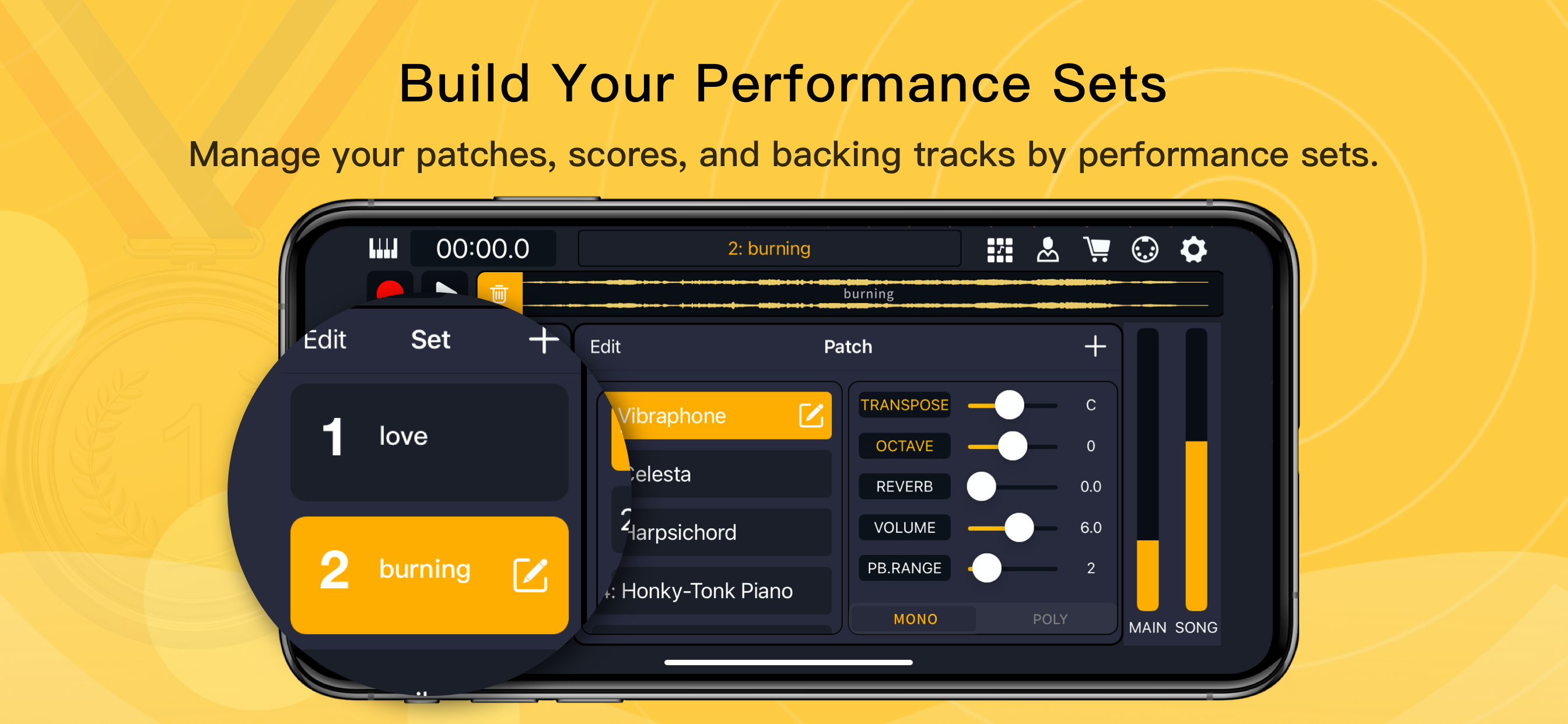 The 3.0 version also enhanced the user experience with Robkoo Bluetooth MIDI. M2B MIDI Adapter only needs one tap to connect for the first time, and is able to auto-connect thereafter! In the future, we plan to make our Bluetooth MIDI device available in more countries.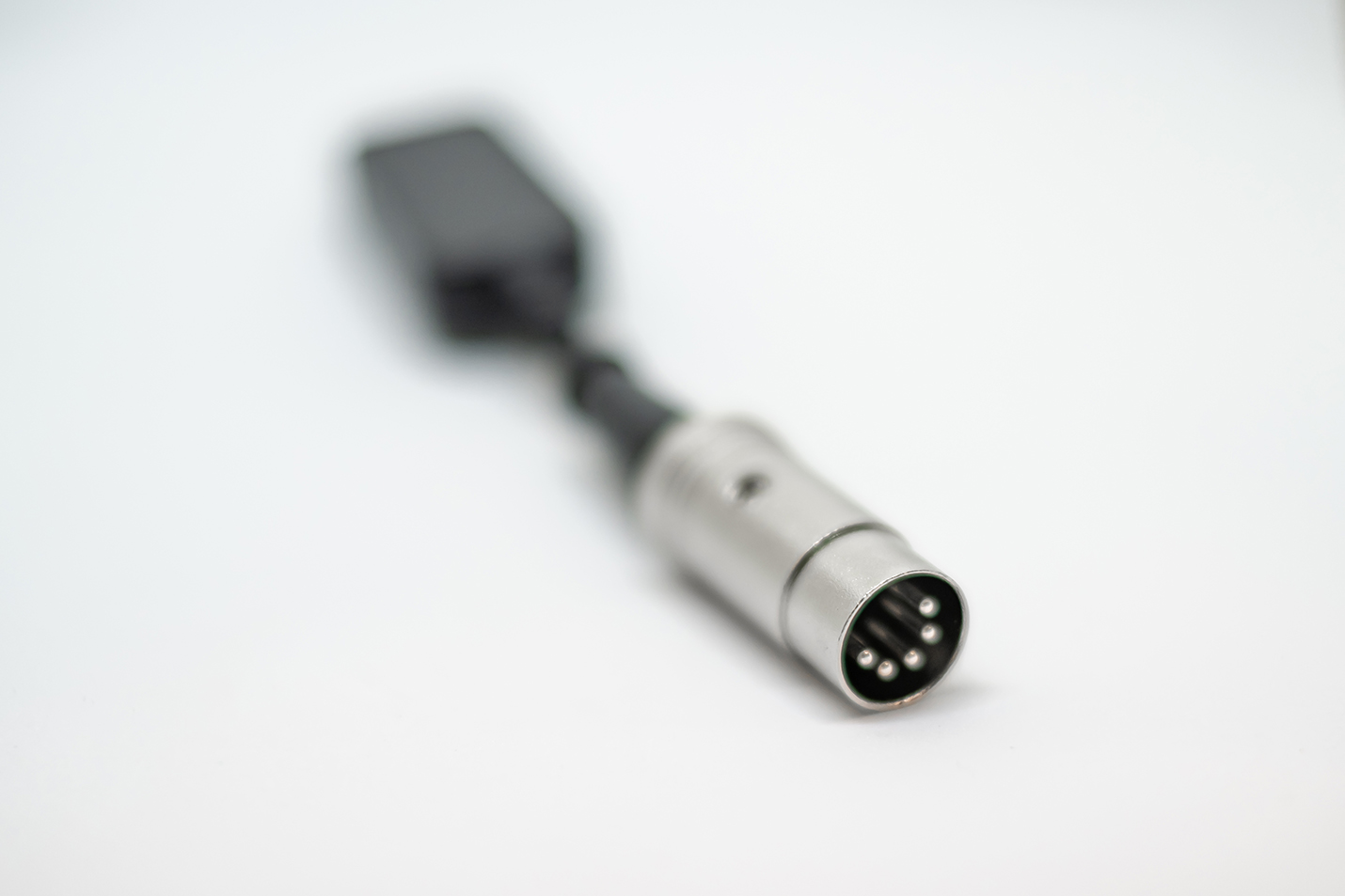 What's more, iPad users are able to record while viewing the music score.
Last but not the least, countless bugs and performance issues are fixed. We also improved the experience with a number of specific MIDI controller models, especially AKAI EWI5000.
From a simple tool to an assistant for musicians around the globe, JamKoo grows with our users. We will not stop at 3.0, but keep listening to your advice and realise your dreams!