"music China" is the biggest expo of musical instrument in China. Last week, the music China committee hosted an online event, to which Robkoo was invited to attend. Robkoo's new product Wind Synthesizer R1 was honored to be elected by the audience as the favourite instrument. Despite the competition with other reputable brands, the victory was overwhelming。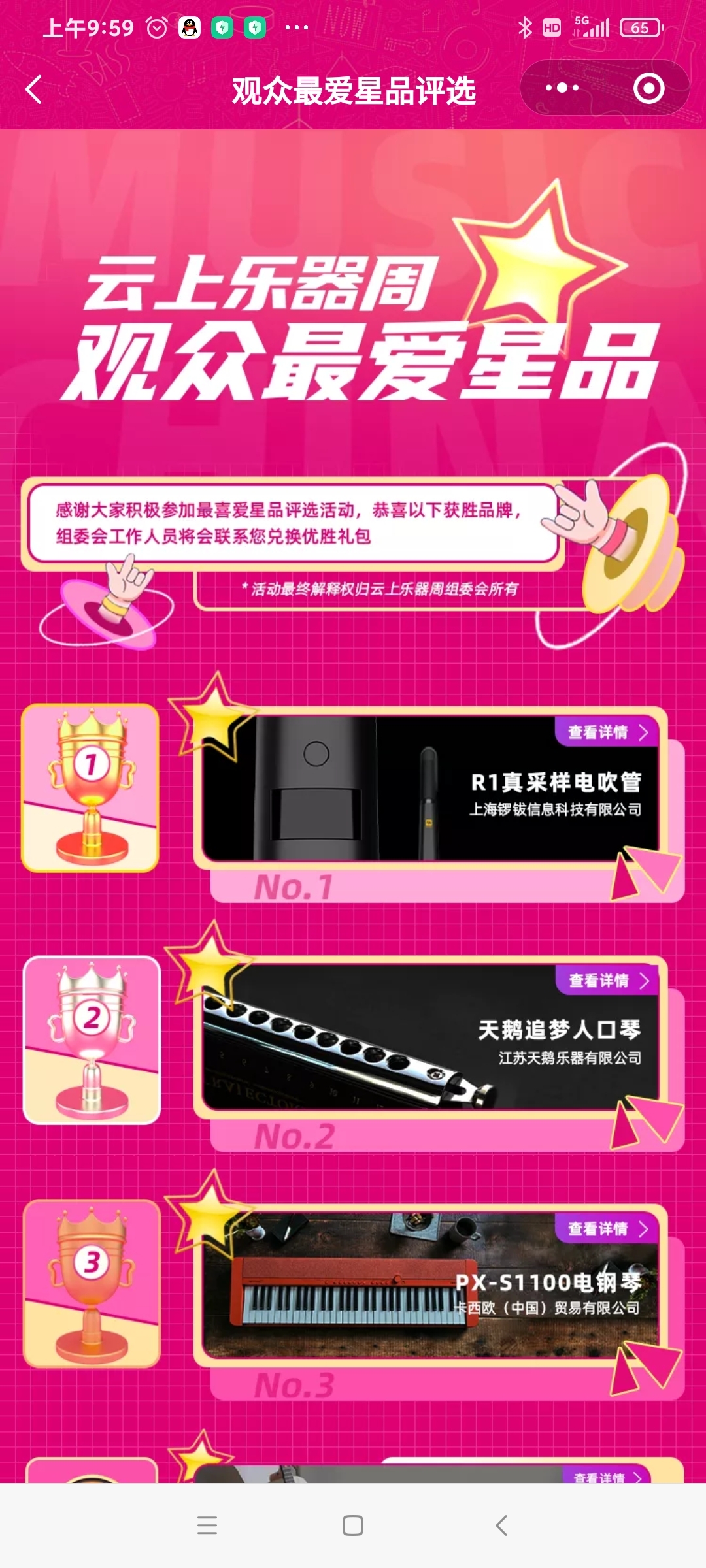 This special event named "Cloud Instrument Week" lasted for 5 days. Over 100 brands from China and overseas brought more than 1,000 items to this online expo. A considerable amount of retailer and buyers also participated remotely.
The vote that R1 entered was open to all audience. music China committee picked 10 items from all brands based on their popularity. Apart from R1, other entries range from harmonica, digital piano, E-drum, guitar, Chinese Erhu, Guzheng and other instrument categories. The fact that R1 defeated its opponents as a new form of instrument justified the idea of R1. Thanks to this event, Robkoo has went beyond a mere member of industry, but a leader of innovation.
Underneath its futuristic design, R1 is special for its intuitive control, sound of true instruments, as well as handy features. Robkoo's technical legacy of APP development gives unrivaled support for R1. Just connect R1 to JamKoo APP, anyone could learn to play with an 15-minute interactive tutorial!
Users can tweak all settings of R1 and add a custom fingering. You also have the freedom to arrange the list of sounds, along with their transposes (keys) for actual performing sessions.
Those experience beyond the physical body of R1 is made possible only because Robkoo has both software and hardware technologies. The eco-system of musical gears and APPs will surely help anyone become an artist.