mission
Digital art crafting, sharing and learning made easy.
vision
Every talent deserves to be appreciated.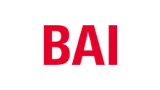 Bertelsmann Asia Investments
   Yonghua Capital
iCamp Capital
Mad Works Capital
Overview
Robkoo helps everyone become a digital artist, we create innovative products for everyone to unleash their creativity. Founded by former Alibaba senior product expert, WeChat senior product manager and Tencent TME senior expert, the team has more than 15 years hands-on experience in product management and user growth. Meanwhile, we are also a group of musicians with expertise in digital music and interactive installation art.
From APPs for music making, practising & learning, to smart instruments & gadgets, Robkoo fulfills its mission by offering music tech products. Our digital instrument performing APP, JamKoo, has been #1 of paid apps under music category Chinese App Store for several times.
Robkoo is grateful for funding and trust by a variety of investment institutions. We look forward to work with other world-class artists, engineers, and creators.
HQ Office
Room 302, Building 16, InnoClub@Oasis Park,
No. 1036 Tianlin Road,
Minhang District,
Shanghai, China.
Shenzhen Office
Building 3, 3F, Minqi Tech park,
Taoyuan street,
Nanshan District,
Shenzhen, China.